B&B Drug will remain open normal hours to continue to take care of our valued customers.
We encourage you to ask our staff about letting us bring your prescription out to your car or even getting it delivered to your home if you are over 60, have any autoimmune disorders, are ill, or have any type of flu systems. Everyone please continue to practice good sanitizing and keep well.

Sincerely , the staff @ B&B DRUG
Please call to schedule an appointment at 970-514-4433
Sign Up For Our Newsletter
Stay up to speed with our latest promotions, special deals, and announcements by signing up for our free e-newsletter.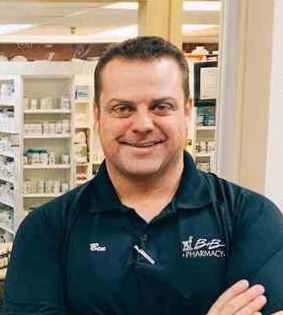 Meet Your Pharmacist
Benjamin Brunner received his doctorate in pharmacy from University of Colorado School of Pharmacy. He has dedicated the majority of his career to serving patients in Akron, CO.
Specialized Services:
Call us today to discuss how we can save you money on your brand name prescriptions!!!